Ultra-X-treme: Ultrafast Ultrasound Imaging for Extended Diagnosis and Treatment of Vascular Disease (ULTRAEX)
Themes:
Smart Ultrasound
The NWO Perspectief Programme Ultra-X-treme is a 4 Meuro programme in which 5 academic centers and 8 companies collaborate to develop patient-specific ultrasound-based techniques to diagnose and treat vascular disease
Vascular problems can be life-threatening. Cerebral infarctions (strokes) are often caused by calcification of the carotid artery and ruptures in the abdominal artery (aortic aneurysms) as a result of a weakening of the arterial wall. Currently, doctors determine the likelihood of both problems simply by measuring the diameter of these arteries. However, this has proved to have only limited predictive value, which means more people than necessary undergo life-threatening treatments and dangerous cases are overlooked.
This programme will develop new, highly accurate ultrasound techniques to enable 3D imaging of the arterial walls and blood flow. New sensors, contrast media and analysis techniques will be developed in order to determine much more effectively whether treatment is necessary.
Within this project the Departments of Imaging Physics (Nico de Jong and Martin Verweij) and Microelectronics (Michiel Pertijs) work together on the development of a unique matrix transducer (with more than 20,000 elements and integrated electronics) for making 3D echo images with a high volume frame rate.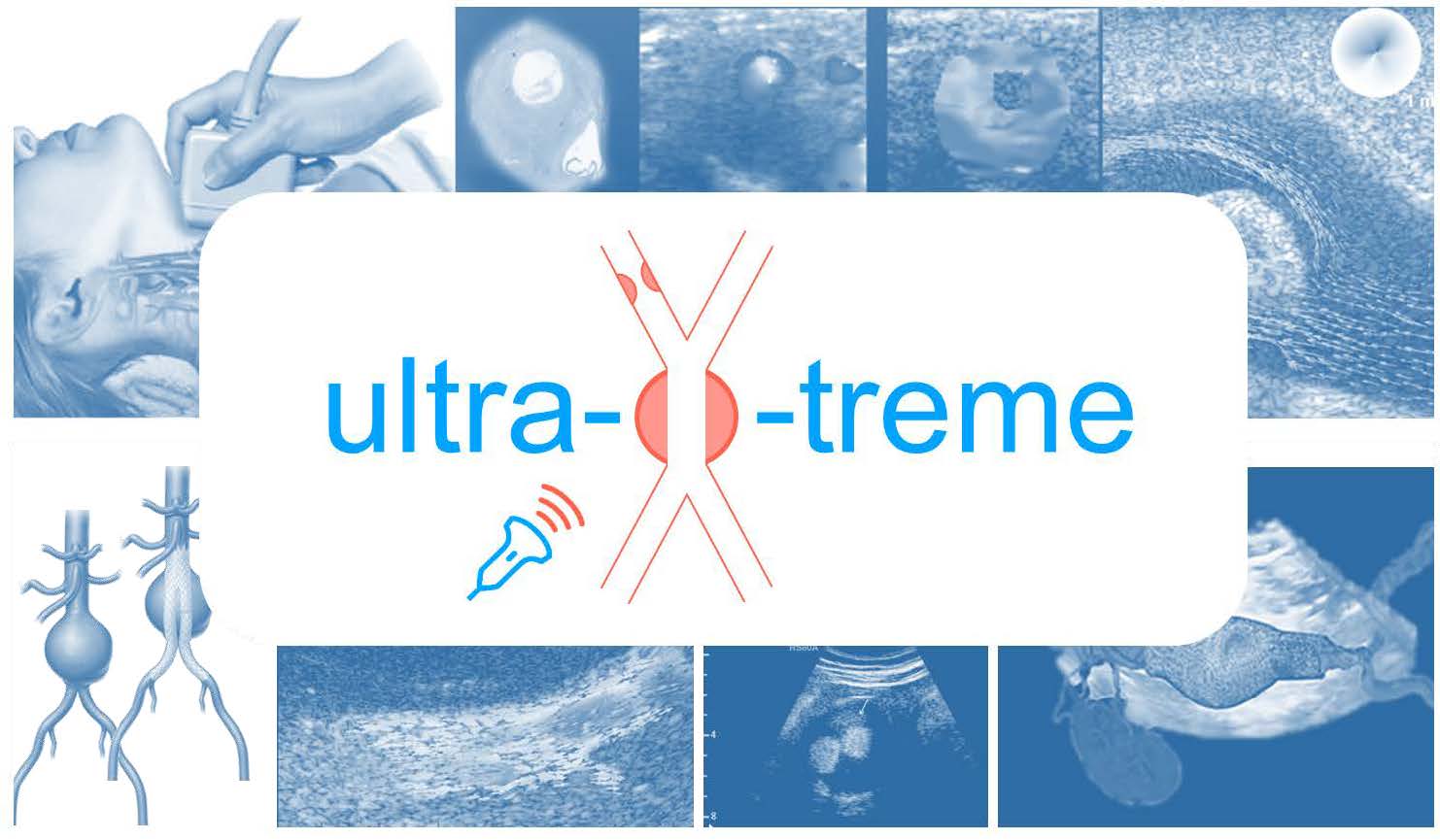 | | |
| --- | --- |
| Researchers: | Nuriel Rozsa, Taehoon Kim, Zhao Chen |
| Starting date: | February 2019 |
| Closing date: | February 2024 |
| Sponsor: | NWO-TTW |
| Partners: | ANSYS, Bracco Suisse S.A., Catharina hospital, Erasmus MC, Harteraad, Mindray, Nederlandse Vereniging voor Vaatchirurgie (NVVV), Philips Electronics Nederland, Pie Medical Imaging, Radboudumc, Rijnstate hospital, TU Delft, TU Eindhoven, TOMTEC Imaging Syst |
| Contact: | Michiel Pertijs |
Publication list